Web Application Development Services
Do you want to get rid of old and basic website development and designing templates?
Get dexterously developed and bespoke website, Wilcode Development.
Wilcode Development is a leading web application development services. We have professional website developers in Lahore who use cutting-edge technology to build stunning websites. We handle the implementation of technical specifications and software creation of websites. In Lahore, we have a team of in-house web developers who can develop web developer programs to meet the customers' requirements for their websites. Our technical and professional web developers are not tied to any company and directly communicate with clients.
In plain words, Web development refers to construct and cultivate the websites for internet hosting. Web design,  Web Content  creation, client-side/server-side scripting, and network security settings are all part of the web development process.
Technically, Web development is the coding or programming that permits a website to work according to its owner's specifications. It focuses on the non-design features of website development, such as coding and markup drafting. All of the activities, changes, and operations necessary to design, maintain, and manage a website to guarantee maximum productivity, user acceptance, and speed are encompass in web development.
Best web Application development Services
Web developers are a kind of computer that can perform all website tasks. A web Developer's profile is that of tech or engineer who can evaluate the needs of customers previously outlined in specifications by an administrator of the project. The profile recommends and implements a technological solution for designing custom websites or modifying existing solutions to meet customer needs.
Do you wish to get rid of existing basic web design and development templates? Are you seeking for a web design and development company that will help you bring your ideas to life?
We are here providing you the prime services of website development.
Website development seems to be daunting. Website development, it is very challenging to do but our team of expert web developers will make it easy to use, visually engaged, highly accessible and unique with their right skills. Our team is specialized in Hypertext Markup Language (HTML), Cascading style sheets (CSS), PHP, Bootstrap, jQuery and JavaScript. We deal with the client-side coding, server-side coding and data base technology. WILCODE claims to having a brilliant team of in-house Front-End Developers, Back-End Developers, and all-stack developers.

Let your business grow with an experienced web Development Company.
Wilcode Development is providing a web application development services offering innovative and unique digital solutions to companies looking to expand their online presence. We are focused on outcomes and utilize technical expertise to assist businesses in their growth. Our custom web development services in Lahore are based on flexible, sustainable platforms and technologies. We work with customers to learn about their individual business preferences and context, transforming their business into a more decisive competitive advantage.
Services of website development is not less than a blessing for the clients from Lahore.
Is website development so crucial? Yes!
We're straightforward and appreciate the convenience. There's nothing more satisfying than accessing various information with just a button. Millions of users use this when they log on to the internet. If your service isn't located on the other side of that button and you've been denied access to millions of users, your company isn't there. Having an online presence for your business and connecting with millions of internet users who could become potential customers will make your company a universally compatible entity, regardless of whether your service is physically limited to the specific location. What kind of information should you present on your site so that it can leave a lasting impression?
Construct a splendid website to convert sightseers into a customer
The development of websites is a method to let people know about the products and services you provide, to help them understand what makes your products relevant and essential for them to purchase or make use of, or discover what qualities of your business distinguish it from other companies. Presenting this information with quality images and a well-thought-out presentation will significantly impact the customers who visit your site.

It can help in your Search Engine Optimization (SEO) plan
Apart from how content is displayed on your site, specific web design elements can impact  SEO directly. Website design isn't easy to grasp if you're experienced with its functions; however, the code you pen down must be SEO-friendly.
The most acceptable method to ensure the best web design methods (and consequently, search engine visibility) is to work with a website design company that knows best practices. For this purpose, Wilcode Development can be your right choice. Our enthusiastic website developers are ready to grow your business with their creative designs for your website.
Develope more trust with your audience
People aren't opposed to poor-designed websites. If they notice your site's design is poor or your information appears outdated, they'll not be able to consider your website trustworthy. They could view your site as untrustworthy or shady since it doesn't have a modern design for your website.
Consider a potential customer who wants to place a large order with an industrial company. They're investing a tremendous amount of money. If your manufacturing site style does not inspire confidence, they'll look for an alternative business to complete their purchase.
However, professional websites signal trust with your visitors. They'll trust your company and will feel at ease going through it.
It's crucial to build trust with your visitors to stay on your website. If your visitors stay on your website longer, you open up many opportunities for your company to take advantage of leads.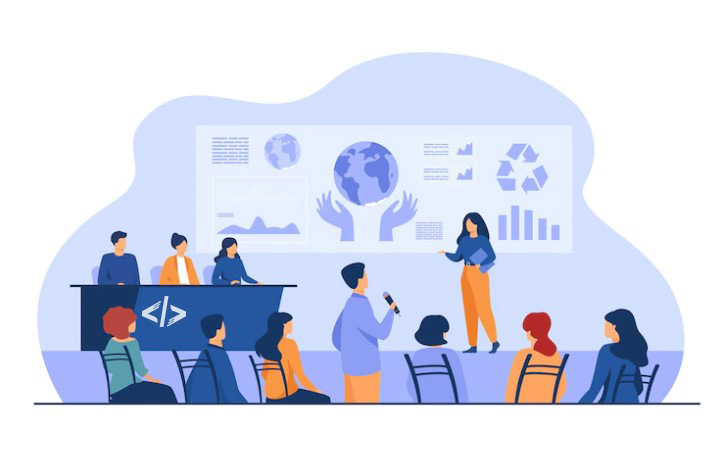 We provide services of website development in lahore.
Following are some services that our dedicated website developers are offering. We are familiar with HTML, CSS, JavaScript, PHP, and other relevant web code languages that design. We are analyzing the technical aspect of a website—selecting the technical solution. We deal with the creation of all the technical aspects of the site. We conformance with the best practices for coding. We test and verify new features. The client's identity is formed after the website is handed to him. Technical support is available throughout the lifetime of the site.
Corrects issues reassembled by the client Create with graphic designers and other artists. Troubleshoot issues with websites. Update and maintain websites. Maintain and update them. Check website traffic.

Why choose wilcode development?
Wilcode development provides assistance in web application development services. This is a web development company with an immense blend of imagination, revolution, and collaboration.
Our team of website try to meet global standards with our creative web development strategies.
 With diligent work, we try to exceed clients' expectations. We build responsive sites to become the talk of the town. We deliver fast, secure, and reliable websites. We work to the customer's satisfaction.
If you want to break the market trends, wilcode development is the best choice.
We offer best services of website development in lahore to bell the cat with our experienced and professional web developers and designers. Our cooperating team love to listen your ideas and convert them into reality with their practical approach. We value your dedication towards your business and will give you smart solutions and creative designs for it. With our ground breaking technology, we will assist you to build a sustainable business.
Let's begin your business with Wilcode development and give wings to your business.